https://www.eatdrinkseek.co.uk/event/warrington-oktoberfest/
Warrington Oktoberfest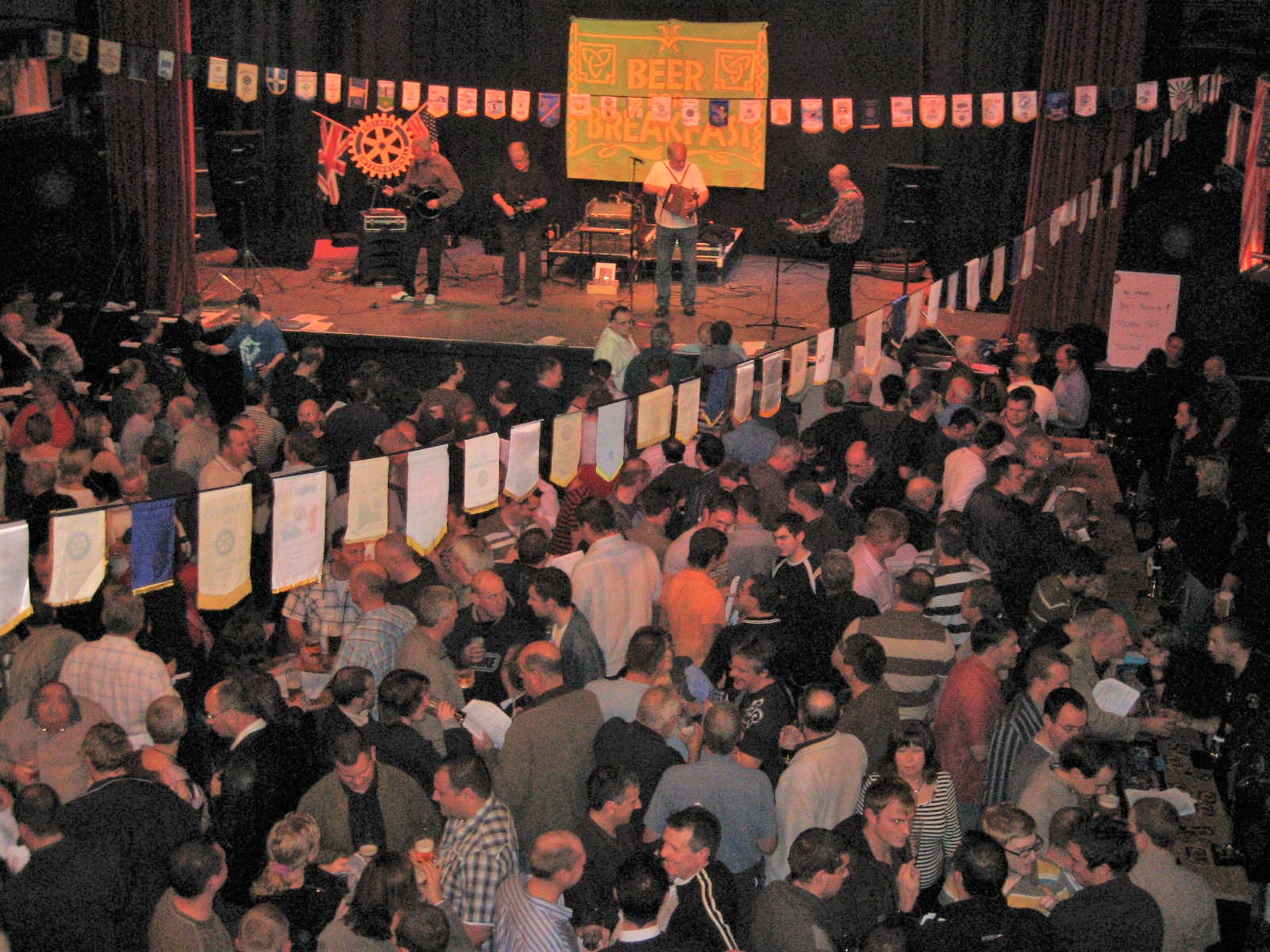 October 14, 2021
October 16, 2021
Warrington Oktoberfest is a charity beer festival organised and run by the Rotary Club of Warrington. There will be at least seventy cask beers plus a craft beer bar, we also have draught ciders, prosecco and about twenty different gins all served with top quality Fevertree tonics.
The festival opens at 5.30 pm on the Thursday, from 7.00 pm until 9.00 pm we will have the Rugby League Challenge Cup on display – you will be able to have your photograph taken alongside it.
Friday's session begins at 5.00 pm until 11.30 pm and we are open all day on Saturday 26th from 12 noon until 11.00 pm.
There will be live music from local bands at all sessions including a performance by Warrington's BSL Signing Choir on Saturday afternoon.
Food will be available from street vendors situated outside the hall.
The festival has raised very nearly £300,000 in the last 22 years, the majority of the money has gone to local charities with a small proportion going to Rotary's international charities, this year we are supporting Water Aid and Rise Against Hunger as well as our local charities. Full details are on our website.
Note, please check the event website before attending. Dates can change and events can get cancelled, we can not be held responsible.
Location & Address for Warrington Oktoberfest
Parr Hall, Palmyra Square South, Warrington, WA1 1BL
Need Somewhere To Stay?