Gin has recently become very popular, with many people experimenting with different flavours and tonics. Because of the recent surge over the years, many people have started to experiment at home and make their own flavoured gin. It is relatively easy to do and is a fun activity for gin lovers. Perfect to prepare for a house party or to give as a gift to someone you know who loves gin, making blackberry gin recipe is fun to do all year round.
Follow this blackberry gin recipe to make your own homemade flavoured gin. This simple and easy to follow recipe is perfect for the summer months as well as at Christmas time. Use fresh blackberries that are ripe in the summer and enjoy blackberry gin cocktails or store for the festive period and enjoy blackberry infused tipple over the Christmas holidays.
Ingredients 
250 of blackberries
100g of sugar
1 bottle of gin (750ml)
Method
Sterilise a jar by washing thoroughly with warm water.
Then wash blackberries and add to the jar.
Cover the blackberries in the sugar and then pour the gin into the jar.
Shake well and store in a dark cupboard for 4 weeks to mature, shaking often.
After 4 weeks, strain the gin through a muslin cloth then pour into a bottle.
Serve with tonic or as part of a cocktail and use the larger pieces of blackberries as a great addition to your glass of fizz.
Adding blackberries to your gin will add a good level of sweetness without having to add very much artificial sugar. Once you have followed this recipe and infused your gin, it should be left for at least four weeks. It matures well and can be enjoyed up to 3 months after making.
If you're looking to add extra flavour to your blackberry gin, you could add extra fruit including apple or orange, you could also add spice including cinnamon, perfect for a festive tipple.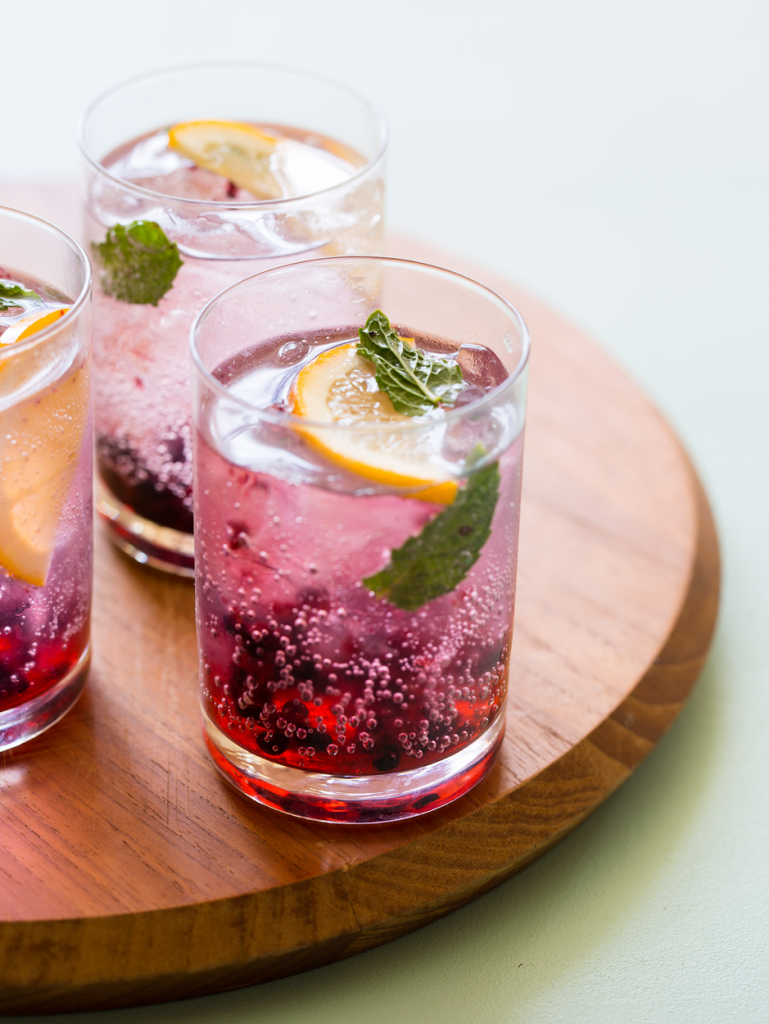 Serve on a sunny day or store for the colder months and enjoy with cinnamon for a festive gin and tonic. You could also pour your gin into smaller bottles to give as a great edible gift to a gin lover in your life for their Birthday or Christmas. Add a festive bow and you've got the perfect gift for Christmas.