Beer has made something of a comeback in the UK in recent years. Craft ales are hot property these days, and pubs have gone back to serving real ale where once it was hard to find. As with all consumer products, there are trends that are heavily influenced by marketing and taste. One type of drink that is very popular right now – and becoming ever more so in the UK – is sour beer.
What is sour beer? Sour beers are a very specialised product, and use a slightly different brewing process to standard ales. This involves the use of wild yeast and bacteria that aid the fermentation process. It can be said that sour beer originated in Belgium – a nation synonymous with many types of quality beer – but it is now popular across the world. Belgian sour beer features heavily in the UK market.
If an acidic, sharp and sour taste is to your liking, then we recommend you try sour beer. In fact, we suggest you try it once whatever your taste, as you may find it very much appreciated! To help you along, here are 10 of the best sour beers you can try in the UK.
Crate Sour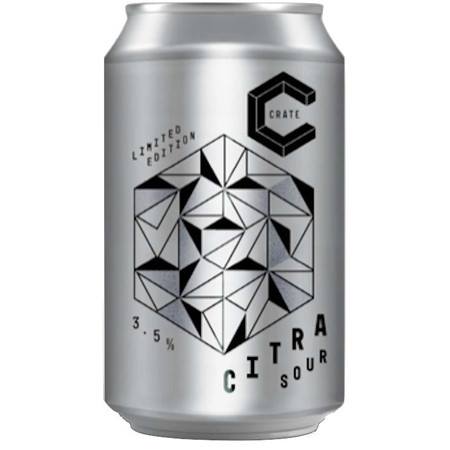 This very typical fruit sour beer – you'll find the citrus taste that gives it the tartness very much to your liking, as well as the gooseberry flavour that instils the main taste – has a wonderful malty flavour too, and is a perfect summer drink for those warm days in the evening sun. delicious also with fruit puddings, it is best served at 5°C and is 3.5% ABV. Available in 33cl cans, you can buy this one online or look in specialist beer shops.
BrewDog Quench Quake
A big name in the craft beer revival in the UK, BrewDog has a selection of excellent ales and sour beers. Indeed, this is a sour beer Tesco sells, so you can find it readily at your local supermarket. It's bottled in the usual attractive BrewDog style – a 33cl bottle which seems to be standard for beers such as this – and is 4.6% ABV, so a little stronger than your average session beer. Hints of tangerine, grapefruit and an overall citrus tartness are present, while the fruity and dry finish makes it easy to drink – very easy to drink, in fact. Great for drinking with an evening meal, a very classy sour beer UK drinkers will appreciate.
La Bleue du Mont Blanc
One of the curious aspects of sour beer flavours is the ability to bring sweetness into the mix. This wonderfully refreshing beer is from the Mont Blanc brewery – a top French craft brewer that uses the clear waters that run in the mountain streams as its base – and has a very sweet touch. A blueberry overtone is the fruit taste with an alcohol kick in this one – it's a mighty 5.9% so needs to be handled with care – with the result being a delicious sour beer that will go well with an alfresco lunch.
La Follie Du Bois
From another of the top French sour beer brands – Brasserie du Sutter – comes this very wonderful example. Another bottled beer of 33cl capacity, this one is very fruity and has a sweet texture, but the sour still shines through to complement it. A perfect beer for the barbecue and one that is best served at 5°C, be aware that it is a strong one at 6.8%. Like the above, this sour beer is a gold award winner, so well worth seeking out.
Lowlander Yuzu and Grapefruit
If you're wondering what a Yuzu is, so were we. In fact, it's a citrus fruit found in Korea and Japan – and widely used in Eastern cuisine – and it gives this rather delicious sour ale beer part of its overall taste. Combined with grapefruit the mix is one of sweet and sour, with a great fruit flavour that is wholesome and tasty. One benefit of this one is that it's low alcohol – at just 2.5% ABV, so it's a great session ale for a sunny evening. Hailing from the Netherlands, this is one that you could serve with fish or barbecue dishes.
Wild Sleeping Limes
The Wild Beer Co is another of the leading names in the sour ale revival. This is a UK sour beer that is centred around lime – getting its overall flavour from both the fruit and the zest – and one that, unusually, is brewed using a traditional lager yeast. The result is a very clean, sharp and crisp taste that is kind to the palette, and one that makes for a perfect summer accompaniment for the likes of spicy meals such as curries and Mexican. Supplied in a can, this one is a 4.6% ABV beer.
Stone White Geist Berliner Weisse
This is a fine example of a German sour beer and comes from Stone Brewing, Berlin. It's another that comes in a rather attractive can, and is a mid-range beer at 4.7% ABV. The taste is full-on sour from the citrus element that gives the beer its flavour, and it leaves a clean aftertaste. A perfect accompaniment to a salad dish or just a refreshing drink for any occasion, this one is easy to drink and perfect at around 5°C.
Walhalla Aphrodite Raspberry
The wonderful taste of raspberry gives this fine sour beer, one from the Walhalla Craft Beer company in the Netherlands, a gloriously sweet taste, tinged with the sourness that makes this a unique drink. Supplied in a can, at 4% ABV it is a perfectly good session beer, best served at 4°C, and one that could be an excellent accompaniment for a light meal or a barbecue. It's very refreshing on the palette, and one for the fruit lover in the family!
Buxton Brewery Red Raspberry Rye
The pretty and popular spa town of Buxton, in Derbyshire, is home to the Buxton Brewery, and their own tap in the centre of the town is a fine place to sample this raspberry sour beer. Superbly malty with a wonderful fruit fullness, this is an excellent starting place if you want to sample the best in UK-made sour beers, and the hint of sweetness makes it complete. A truly great summer beer, this example is 4.9% ABV and, like all of these, best served chilled to your taste.
Wild Beer Co Sour Brown
A second example from the Wild Beer Company, who brew in Bristol in the UK, this one is a lovely dark sour beer, which makes a difference from the many light ales we have seen. This example uses an old sourdough yeast as the fermentation aid – it's 58 years old and supplied by a local Bristol brewery – which gives it a unique taste that is at once tart and also pleasant. Aged in oak barrels, the Wild Beer Co takes great pride in its innovative ideas, and this 3.6% ABV sour ale is a perfect choice for the warmer weather.
That's 10 of the best sour ales on the market and we have had to leave out the likes of sour cherry beer, which is as luscious as it sounds, and also haven't had the space to include an American sour ale, so we recommend you try the above and then begin to look around for your own favourites!