Christmas is the most wonderful time of year and is particularly brilliant for foodies. With so much on offer, there is new food, indulgent treats and savoury masterpieces to enjoy every day. From the classics like mulled wine, mince pies, turkey, cranberry and stuffing sandwiches and chocolate-themed coffees to more unusual food items like Christmas dinner pizza, turkey flavoured gin and candy cane crisps, there is everything and anything a foodie could wish for.
There are also plenty of unusual gifts, ideal for foodies this Christmas. So whether you know someone who has an elaborate pallet or if you want to give someone an unusual secret Santa, there are lots of present ideas for all budgets. Find a great range of unusual gifts to give to foodies this Christmas, ranging price, you will be able to find present ideas for your friends, family, co-workers and secret Santa recipient.
£15 And Under Gifts
Grow funky and unusual vegetable all in one box with the Funky Veg Kit. The kit includes 5 seeds for purple carrots, red brussels sprouts, stripy tomatoes, yellow courgette and multicoloured swiss chard. This would be a great gift for a foodie who loves unusual food items. Who doesn't love purple carrots and stripes tomatoes!
The perfect secret Santa gift, the Astronaut Neapolitan Ice Cream Sandwich is ready to eat. The ice cream is freeze-dried using the same process as the US space program. So if you know someone who loves trying unusual food or interested in space, this would be great for them this Christmas.
Most foodies enjoy cooking and this book gives an insight into exactly what you should do with your favourite food. From how to cook a perfect steak, how to steam vegetables and why chocolate tastes so good, this book answered some of the most common questions in the food world.
There is no better way to show your love for food than wearing it! These socks are great for anyone you know who enjoys their food and would find the humour in these matching, novelty socks. Featuring eggs, bacon, sausages and more, these socks would be a great secret Santa or novelty Christmas gift for a real foodie.
This gift set is ideal for any foodie who enjoys the heat. The sampler features 4 hot sauces ranging from mild to scorching hot which foodies can add to all their favourite dishes whilst cooking or afterwards. Great for all spice lovers, this hot sauce sampler would make a great gift this Christmas.
£15-£30 Gifts
The truffle oil selection from Truffle Hunter is a great, unusual gift for a foodie, with good taste. Truffle is a luxurious food item and would make a nice Christmas gift. The set includes black truffle oil, white truffle oil and English truffle oil and great additions to salads, pizza, pasta and lots more.
This gift box contains an assortment of premium ground coffee is ready to pour bags. Simply add hot or cold water and let it brew, then the coffee can be poured from the bag straight to cup. This is a great gift food a foodie who enjoys good quality coffee.
If you know a foodie who is vegetarian or vegan, this is the gift box for them. From the Goodness Project, this gift box is full of vegan chocolate and snacks and would be a great present this Christmas.
For foodies who love their condiments, this sauce set would be a great gift this Christmas. The Sauce Shop BBQ sauce set includes Smoky Chipotle Ketchup, South Carolina BBQ Sauce, Korean BBQ Sauce, Buffalo Hot Sauce & Chipotle Mayo.
The Curry Blends and Seasoning Selection contains 9 curry blends and seasonings which is the perfect collection for a foodie who wants to practice their cooking. Delivered in a presentation box, this is a great gift this Christmas for any foodie who you know who loves curry.
£30+ Gifts
The Classic Beer and Bites Hamper is great for a foodie and beer lover. It includes a range of snacks that are quite unusual and for a required taste such as jalapeno wafers, pesto breadsticks, herb-dusted nuts and olives.
This Italian Organic Olive Oil Tasting Case Hamper is displayed in a wooden hinged case and makes a lovely, luxurious gift for a foodie this Christmas. This gift set includes 4 olive oils that are infused with either chilli, lemon, rosemary or truffle. Sourced and imported from Italy, this would be great for anyone who enjoys Italian cuisine.
Tis' the season to be vegan! This Very Vegan Christmas Hamper is full of vegan snacks, sweet treats, tea and wine. Delivered in a reusable gift box, this is a great gift option for any vegan foodies you know.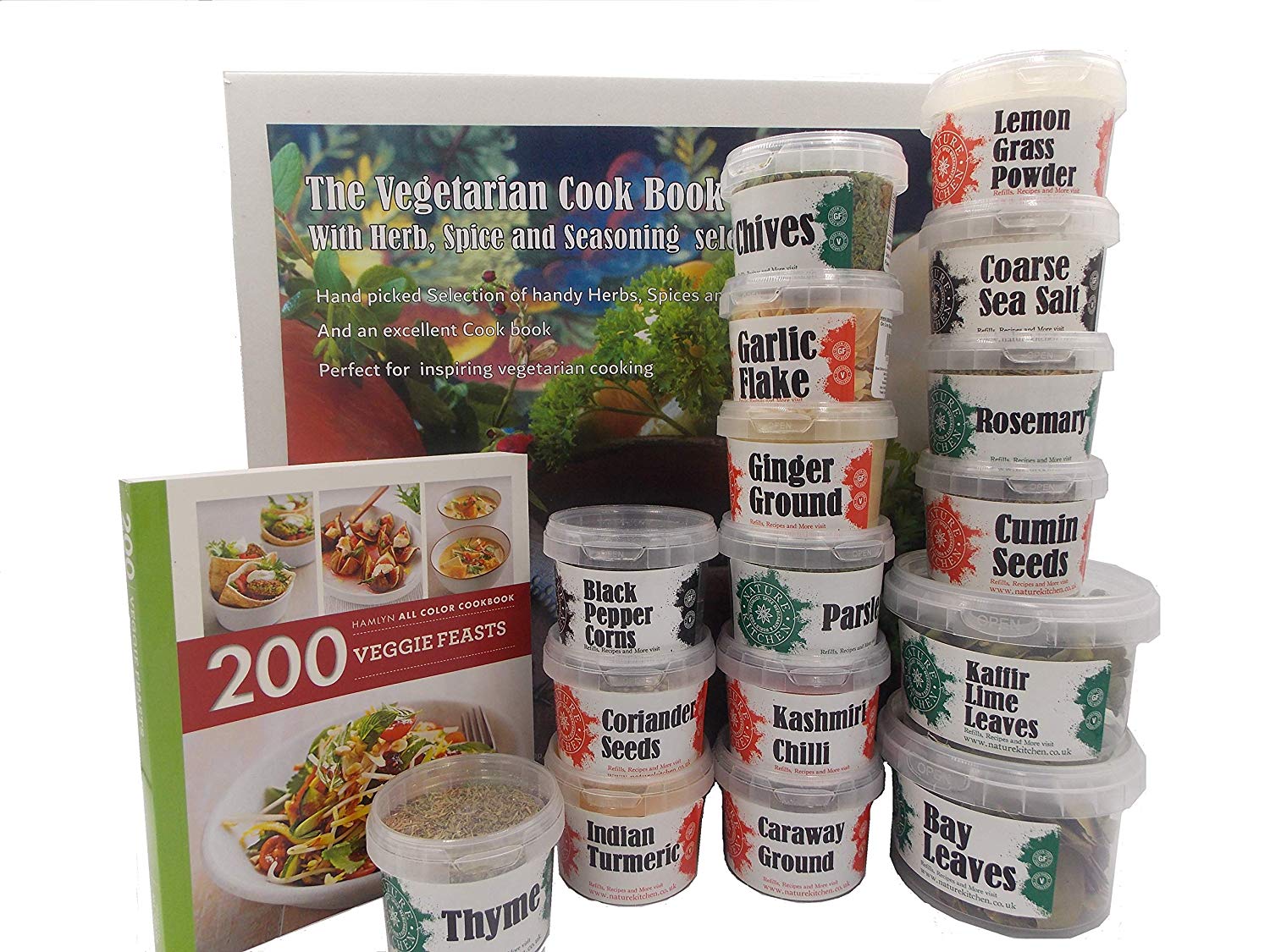 If you know a vegetarian foodie who enjoys cooking, this could be the best Christmas present for them. The Vegetarian Cooking Hamper contains 15 spices, herbs and seasoning and a recipe book for vegetarians to cook some delicious dishes.
For the most prestigious foodie, this gift set of aged balsamic vinegar is ideal. Containing five 50ml bottles of unique, aged balsamic vinegar and delivered in a display box, this is a wonderful gift for a foodie.