If you enjoy a beer on a night out – or whenever for that matter – then beer festivals will be a real treat. Normally accompanied by live music, food stalls, and lots of camaraderie, beer festivals are a great chance to enjoy a cold beverage and have a lot of fun. Check out these events if you want to see the best and biggest across the UK in 2019.
Great British Beer Festival, London
6th – 10th August 2019
The Great British Beer Festival is also known as GBBF, or, according to the organisers, the biggest pub in the world. It's organised by CAMRA with nearly 1,000 brands of ale expected – including some limited editions and one-offs. Pub quizzes, live music, food, and games are all part of the fun too.
Find out more here.
Craft Beer Rising, London
21st – 23rd February 2019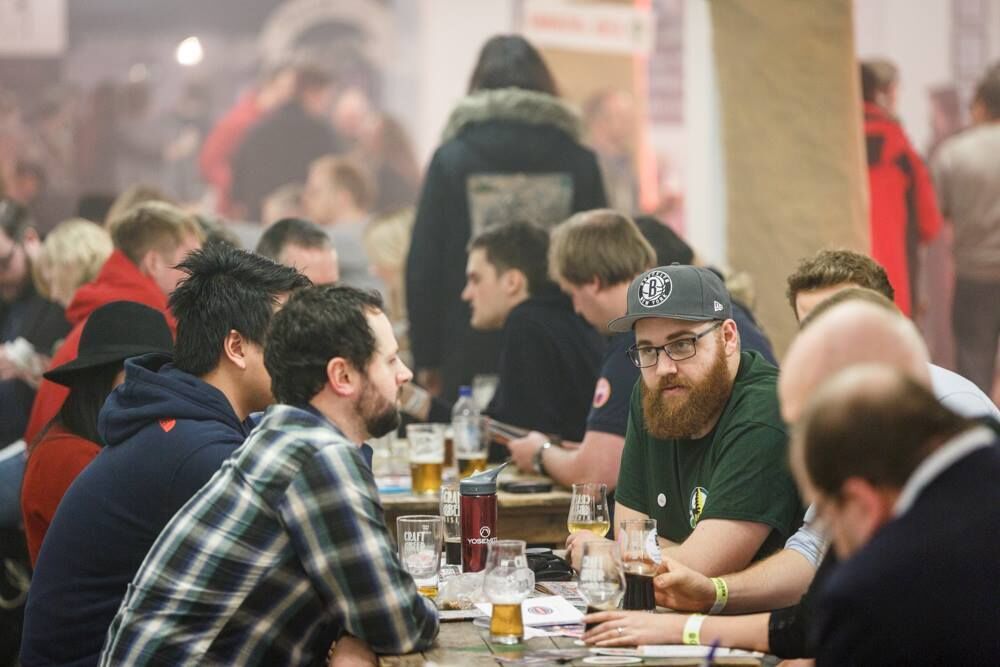 Craft Beer Rising is the UK's biggest craft beer festival, and the organiser's say 2019 will be even bigger and better than before! You can expect to see exciting new and innovative beers, with a huge 175 breweries exhibiting. There will be delicious, comforting food that will go perfectly with any beverage – nobody will be going hungry at this event.
Find out more here.
Indy Man Beer Con, Manchester
3rd October – 6th October 2019
Held at the Victoria Baths, the Independent Manchester Beer Convention is, as the name suggests, dedicated to indie breweries, especially those in the local area. The event includes live music and other entertainment, as well as talks, pop-up shops, and special tasting sessions. Breweries in the area will be holding their own mini events during the festival as well.
Find out more here.
Craft Beer Calling, Newcastle
24th – 26th October 2019
Held at the Wylam Brewery, this international beer festival is all about the crafts. If you want to chat with brewers while you sample their beers, this is the place to do it. The great thing about this event is your sure to find many beers you've never tried before to sample.
Find out more here.
Whittingham Beer and Sausage Festival, Preston
3rd – 5th May 2019
The Whittingham Beer and Sausage Festival will have 100 different real ales and ciders, with incredible gourmet sausages to snack on throughout the day – they're all about the quality drink and food! There is a selection of other drinks, so you can bring all your family and friends along to enjoy the day.
Find out more here.
Gateshead Beer Festival, Gateshead
3rd – 5th May 2019
Gateshead Beer Festival is organised by the rugby club, and they always make it clear that they want it to be about bringing together local communities, but people further afield are welcome too. They like to get local charities and businesses involved, and it's their 8th festival running – they must be doing something right!
Find out more here.
London Craft Beer Festival, London
9th – 11th August 2019
You can expect to find many passionate brewers at this event, and the organiser's claim 2019 to be the biggest, boldest, and brightest yet. There will be over 65+ of the world's leading craft beer, so this festival is the perfect opportunity to satisfy your beer-craving taste buds!
Find out more here.
FyneFest, Argyll
31st May – 3rd June 2019
Over 150 beers and 20 ciders from 39 breweries. Food stalls and live music. Fantastic views. A strict limit of 2000 tickets to camp out or attend the festival in the fields outside the Fyne Brewery. What more could you want from a beer festival?
Find out more here.
Liverpool Craft Beer Expo, Liverpool
27th – 30th June 2019
One of the largest food and drink events in Liverpool is definitely a lot of fun for beer lovers. 300 beers will be on display from breweries in the UK and Europe, and local breweries will be hosting their own bars. The venue is Constellations, an arts, music, and culture space which is certainly fit for purpose.
Find out more here.
Want to discover more beer festivals? Of course you do! Then head to our beer festivals page which lists all the beer festival coming up.