https://www.eatdrinkseek.co.uk/event/tideswell-food-festival/
Tideswell Food Festival
Have a foodie day out at the Tideswell Food Festival featuring more than 50 stalls, local produce and live music. Get all the info here.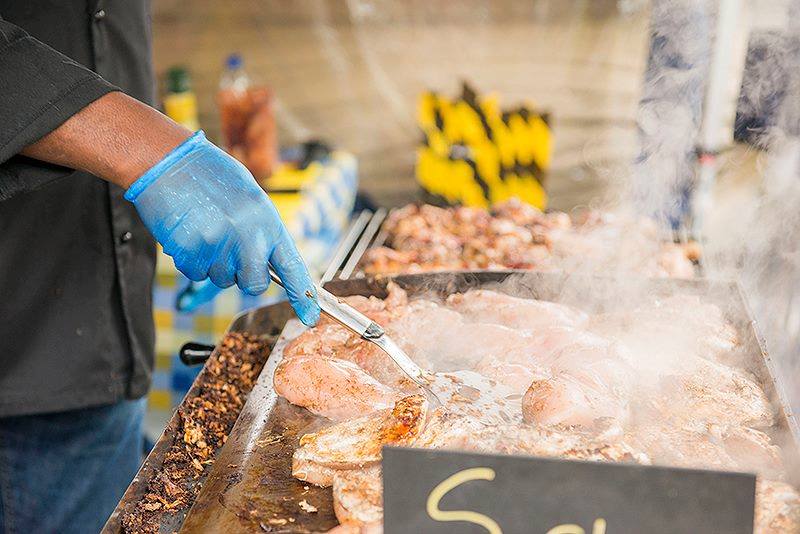 May 4, 2019
May 4, 2019
Tideswell Food Festival is an annual village food festival in the heart of the Peak District National Park. The Festival has now been ongoing since 2010 and continues to go from strength to strength.
Tideswell Food Festival will feature over 50 foodie stalls spread around the village. There will be a good mix of locally-produced items – both to take home and to graze on during the day. All the village shops, pubs and cafes will also be getting involved – please do support them.
Entertainment from Tideswell Band and local singers and bands will be scheduled throughout the day.
New this year is also a Makers' Market in the stunning surroundings of St John the Baptist church – also known as the "Cathedral of the Peak" because it is so huge! The Makers' Market will feature around 20+ craft stalls with local artisans and crafts people displaying and selling their products.
Free entry; and parking available.
This is a community run event and a huge number of local volunteers get involved in the organisation – both the preparation and on the day. If you do attend, please do stop and have a chat with them, and thank them for their efforts. We couldn't do it without them!
Note, please check the event website before attending. Dates can change and events can get cancelled, we can not be held responsible.
Location & Address for Tideswell Food Festival
Need Somewhere To Stay?