https://www.eatdrinkseek.co.uk/event/thurrock-beer-festival/
Thurrock Beer Festival
Make sure you visit the Thurrock Beer Festival for an excellent selection of real ale, cider and much more for visitors to enjoy over 5 days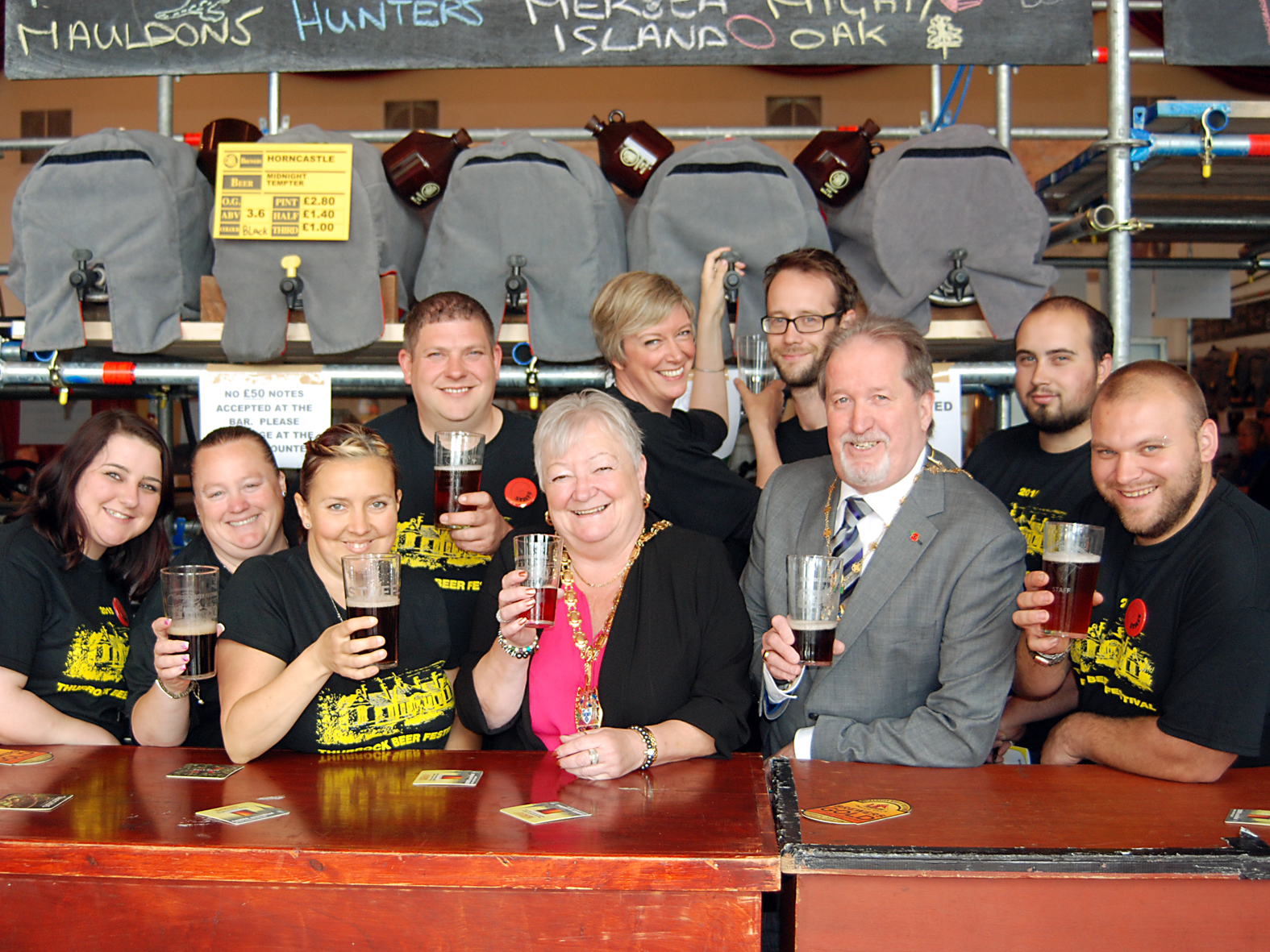 June 2, 2020
June 6, 2020
Make sure you visit the Thurrock Beer Festival for an excellent selection of real ale, cider and much more! Held over 5 days, this beer festival attracts locals and visitors from across the region and country looking to sample some of the best real local ale.
There will be over 100 beers as well as 30 ciders and perry's plus a selection of English country wines and meads. Expect to see some of the best local breweries including Colchester Brewery, Wibblers, North Cotswold and Lilley's Cider Barn. So whether you enjoy a pale ale or prefer a sweet cider, there will be something for everyone at the Thurrock Beer Festival.
To help soak up all that top quality real ale, there will be hot and cold food available at all sessions. There is also an outdoor drinking area available if the English weather decides to be nice!
As well as the great selection of drinks, the festival will have some excellent entertainment. Tuesday and Wednesday are quiet evenings, ideal for those wanting to enjoy sampling beer without music. Thursday, Friday and Saturday will have a great line up of live music featuring some of the best local talents including Legacy, Tritt and the Numbers, and Rumford Morris Men.
Note, please check the event website before attending. Dates can change and events can get cancelled, we can not be held responsible.
Location & Address for Thurrock Beer Festival
Thurrock Civic Hall, Blackshots Lane, Grays, RM16 2JU
Need Somewhere To Stay?