https://www.eatdrinkseek.co.uk/event/sedgley-real-ale-beer-festival/
Sedgley Real Ale and Beer Festival
The Sedgley Real Ale and Beer Festival brings out the best in this little town, with beautiful artisan beer and ales, some food and entertainment too!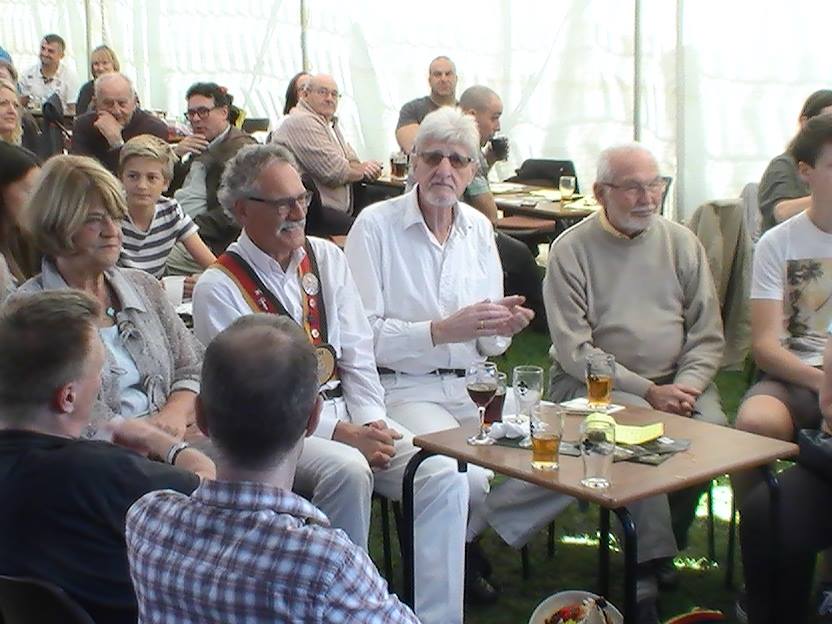 September 27, 2019
September 28, 2019
Once again the Sedgley Real Ale and Beer Festival returns to the Jubilee Scout Hall and this time it is bringing with it a range of 35 beers to choose from. This year it is adding ale and cider too!
The ticket price is ten pounds, which includes £8 worth of drink tickets and a souvenir pint glass. All proceeds go straight to Children in Need, so you will be drinking in a good cause.
Festival Music
In previous years 6,000 pints were drunk in 17 hours, and this years festival promises even more excitement. Bands like "Starving Dogs" and Ben and Alun Davies did rock'n' roll covers from the 50's to the 70's; then the Sedgley Ukulele Strummers brought a whole new world of fun to the evenings. This year we are hoping to see the 1st Sedgley Morris Men returning with the razzle-dazzle of this traditional English dance.
There will be a huge amount of breweries showing their ales at this festival and it will be a really great festival not to be missed. The Midlands is a wonderful producer of traditional real ales, and they are shown off to the fullest extent at this small but powerful event.
Come along if you can and support your local breweries and enjoy a fine evening of drinking and friendship. Remember it is for a good cause, Children in Need, so you can really let your hair down and have a good time knowing everything is going to charity.
Everyone that supports this event will help add to it's success next year and it's continued years.
Note, please check the event website before attending. Dates can change and events can get cancelled, we can not be held responsible.
Location & Address for Sedgley Real Ale and Beer Festival
Jubilee Scout Hall, Sedgley, Dudley West Midlands DY3 3UA
Need Somewhere To Stay?