https://www.eatdrinkseek.co.uk/event/newmarket-food-drink-festival/
Newmarket Food & Drink Festival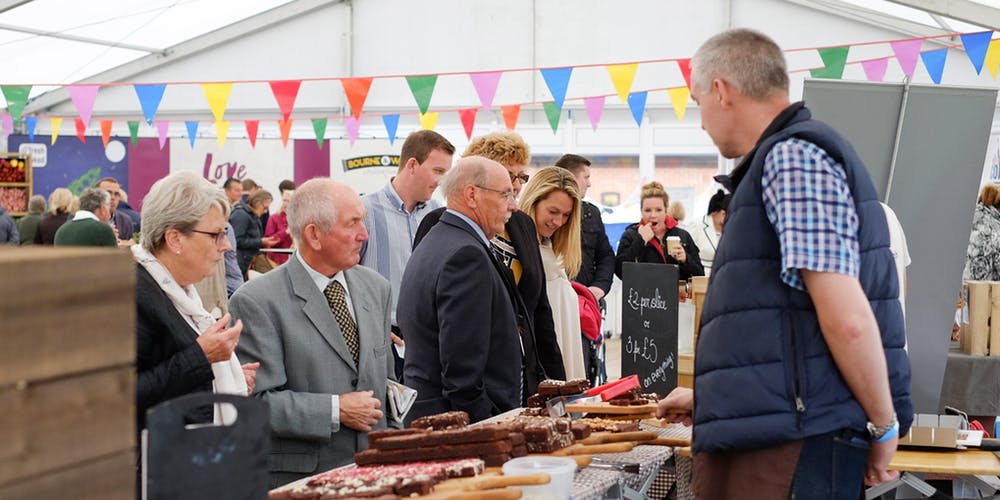 September 12, 2020
September 13, 2020
The Home of Horseracing turns into a foodie haven for the weekend as the Newmarket Food & Drink Festival returns to the town for the fourth year running on the 15th & 16th September. Back and better than ever, this year's Food & Drink Festival is full of fun, entertainment and of course
This FREE event is offering over 30 stalls of locally-grown produce or street food from various exhibitors from across East Anglia alongside a variety of bars with prosecco, cocktails or beers on offer to all. Enjoy your food or a drink whilst listening to live local music acts on the Corkers Stage in the beautiful Palace Gardens.
Come and grab some top tips from local chefs from some of the region's best restaurants as they take to the G's Fresh Cookery Live Kitchen in Kings Yard at Palace House, and take home some pointers from celebrity chef and TV presenter, Rosemary Shrager as she headlines Saturday's activities!
The Newmarket Food & Drink Festival is free to attend, and will offer entertainment and activities for the family as well.
Palace House, Newmarket, the site outside which the Newmarket Food & Drink Festival will take over, comprises of three complimenting attractions, all dedicated to engaging, inspiring and educating people about the history of the town and the heritage of horse racing. Over the weekend of the Newmarket Food & Drink Festival entry to Palace House is being discounted to £5, so that visitors may 'Find out for a Fiver!' Visitors are encouraged to simply turn up on the day for discounted entry to the attraction.
Note, please check the event website before attending. Dates can change and events can get cancelled, we can not be held responsible.
Location & Address for Newmarket Food & Drink Festival
Palace Street, Palace House, CB8 8EP
Need Somewhere To Stay?