https://www.eatdrinkseek.co.uk/event/glasgow-christmas-market/
Glasgow Christmas Market
The Glasgow Christmas Market is ideal for visitors to enjoy some festive cheer in this beautiful Scottish city and browse the market stalls.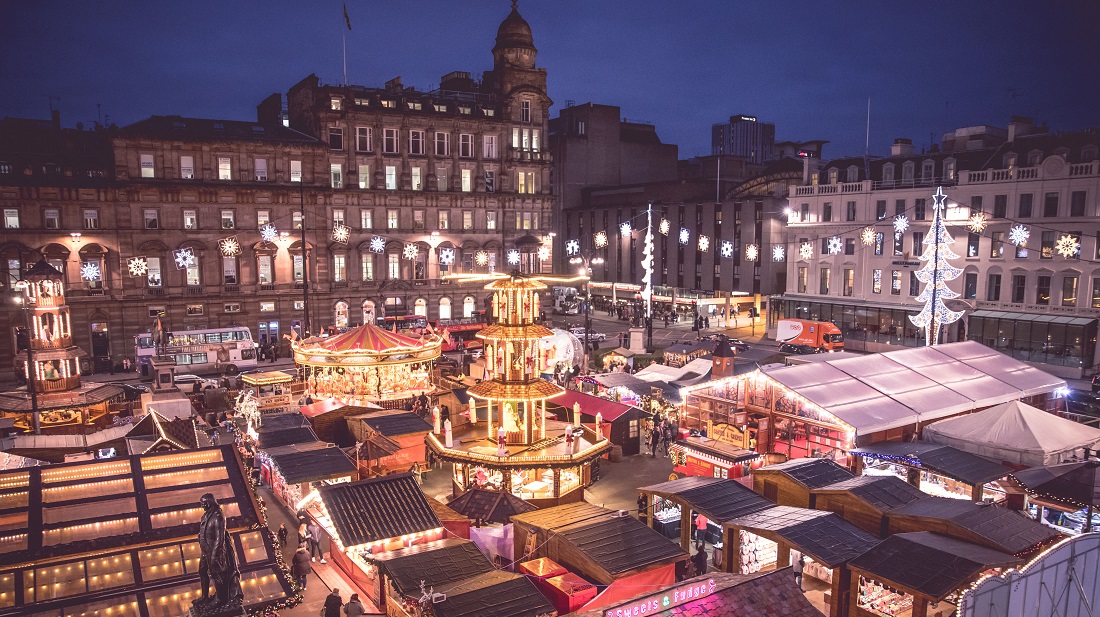 November 10, 2021
December 29, 2021
The Glasgow Christmas Market is popular with locals and visitors who travel from
around the country to enjoy some festive cheer in this beautiful Scottish city. The
market is packed full of festive fun for everyone to enjoy. In two city centre locations,
St. Enoch Square and George Square, there will be a huge number of traditional
market stalls selling international and local produce making the festive market is a
great place to pick up some last minute and unique gifts that you won't find on the
high street!
The Glasgow Christmas Market has a wide selection of delicious festive fayre for
visitors to indulge in. In addition to some fantastic home-grown flavours, the Market
offers something a little bit different with over 25 nationalities from all over the world
bringing all sorts of unusual foods and gift ideas: crepes from France, Dutch
pancakes, Belgian chocolates, an exotic selection of ostrich, wild boar and crocodile
burgers, giant bratwurst from the iconic Schwenkegrill, Spanish paella and chocolates
an from Italy.
The welcoming German bar is a warm place to enjoy a selection of beverages
including Gluwhein, mulled cider, hot chocolate, a variety of German beer and much
more. So make sure you come to the beautiful city to enjoy these festive treats and
much more that this market has to offer at this time of year.
Key dates:
St Enoch from 09 Nov – 23 Dec
George Square 25 Nov – 31 Dec
Note, please check the event website before attending. Dates can change and events can get cancelled, we can not be held responsible.
Location & Address for Glasgow Christmas Market
Need Somewhere To Stay?