https://www.eatdrinkseek.co.uk/event/flavour-fest-plymouth-food-festival/
Flavour Fest – Plymouth Food Festival
Returning for another year, Flavour Fest is the largest food and drink festival in Plymouth with over 100 stalls full of delicious local produce.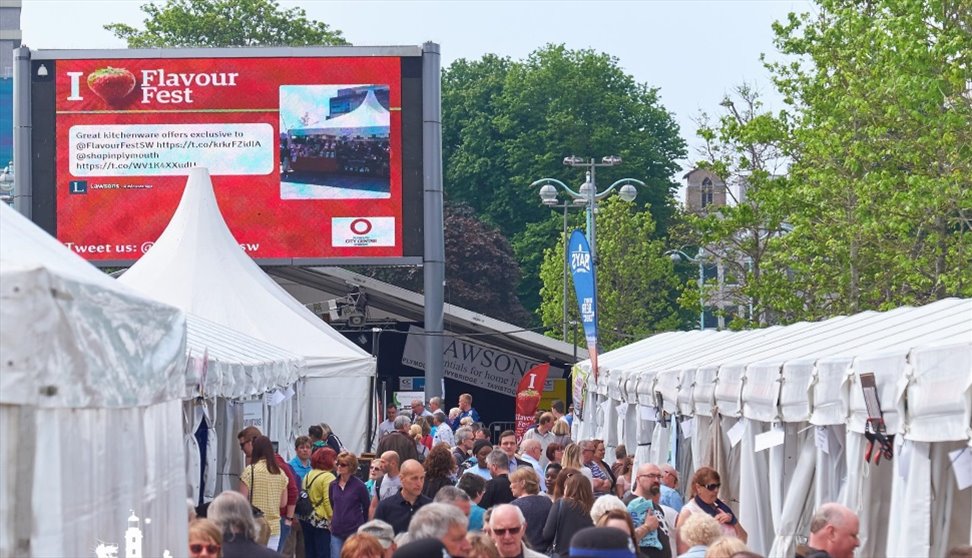 May 29, 2020
May 31, 2020
Returning for another year, Flavour Fest is the largest food and drink festival in Plymouth. The festival will bring over 100 market stalls packed full of delicious food and drink from the local area, live music and a bar under a marquee to the city centre Piazza. The market stalls will be the perfect place to browse, sample and buy the best local delicacies. From baked goods, chocolate, cheese, fudge, sweets, chilli, sauces, craft ale and liqueurs, there will be something for everyone. Pick up some treats to eat at the festival or to take home to enjoy in your own comfort.
Whilst at the festival, don't miss the street food throughout the market stalls selling hot and cold food inspired by dishes from around the world. And visit the marquee for a little tipple to help wash down your festival food. Enjoy a Pimms, gin cocktail or glass of fizz in the sun.
The Flavour Fest is the perfect festival for foodies where they can watch the live cooking demonstrations. The demonstrations will be from both local chefs and celebrity chefs who will cook some of their favourite dishes giving visitors plenty of tips to take back to their own kitchen. There will also be live music which will feature local bands and artists helping to create a fun atmosphere for all to enjoy in the city centre of Plymouth. Flavour Fest is a family-friendly event and has something to suit all ages and tastes. Whether you want to stroll through the market stalls or sit in the sun with delicious food and drink, everyone is welcome to this food and drink festival in Plymouth city centre.
Note, please check the event website before attending. Dates can change and events can get cancelled, we can not be held responsible.
Location & Address for Flavour Fest – Plymouth Food Festival
Need Somewhere To Stay?