https://www.eatdrinkseek.co.uk/event/eat-weston-food-festival-weston-super-mare/
Eat Weston Food Festival Weston Super Mare
Eat Weston Food Festival in Weston Super Mare celebrating local food and drink as well as offering plenty of live entertainment for families.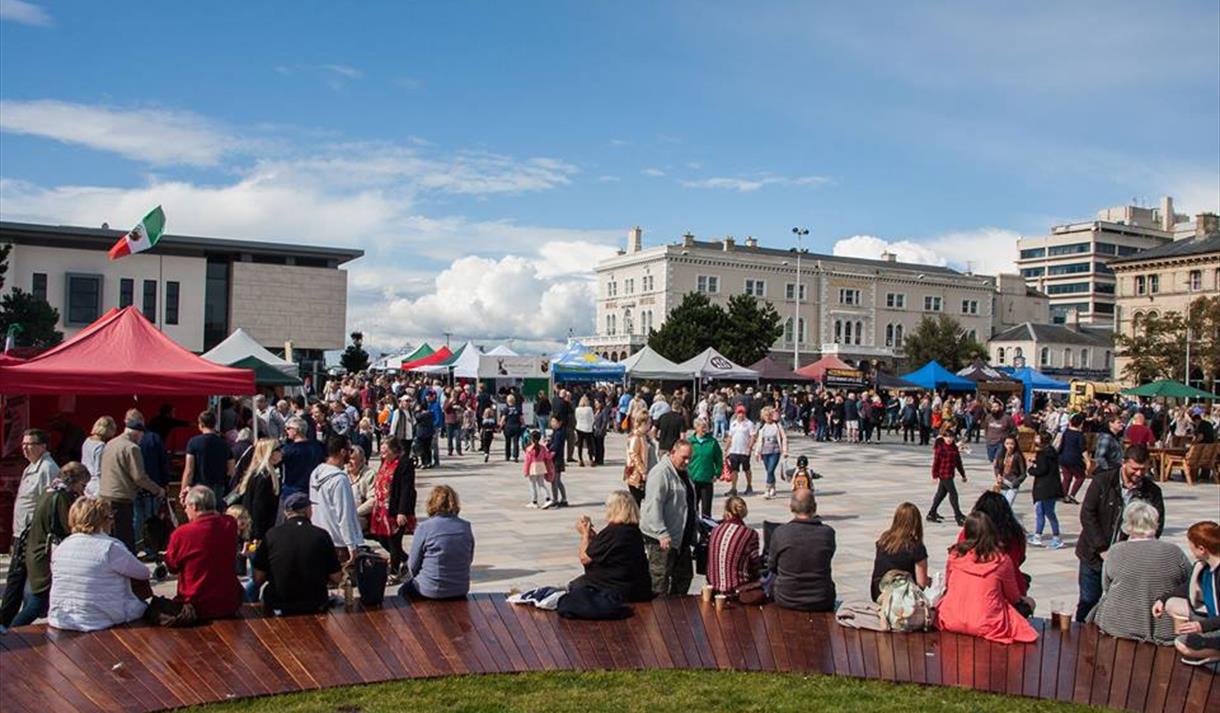 September 28, 2019
September 28, 2019
The Eat Weston Food Festival Weston Super Mare is in the heart of the town of Weston Super Mare and brings local produce to the town centre. All of the food and drink producers are local producers with some being within only 25 miles from the town. This allows visitors to see what the local procures have to offer and help support local businesses. The market stalls will have a wide range of favourites for visitors to browse, sample and buy including cheese, meat, baked goods and craft beer. There is also plenty of street food where guests can enjoy delicious hot food and drinks whilst walking around the festival. There will be something for everyone including vegan, gluten free and dairy free options.
As well as the great selection of food and drink, there will be a demonstration stage where the public can watch live cooking demonstrations from local chefs and cooks. The retreat demo stage is a perfect place for visitors to get tips to take back to their own kitchen. There will also be livestock and tractors on site to view and a cookery school will be giving demonstrations and masterclasses. Eat Weston Food Festival Weston Super Mare is a great day out for all the family. With a focus on locally sourced food and drink, this festival in the heart of Weston Super Mare is a must for all foodies.
Note, please check the event website before attending. Dates can change and events can get cancelled, we can not be held responsible.
Location & Address for Eat Weston Food Festival Weston Super Mare
High St, Weston-super-Mare, North Somerset, BS23 1JA
Need Somewhere To Stay?