https://www.eatdrinkseek.co.uk/event/cheltenham-food-drink-festival/
Cheltenham Food And Drink Festival
The Cheltenham Food And Drink Festival is one of the UK's top foodie events, held in a spa town that already boasts a number of other great events.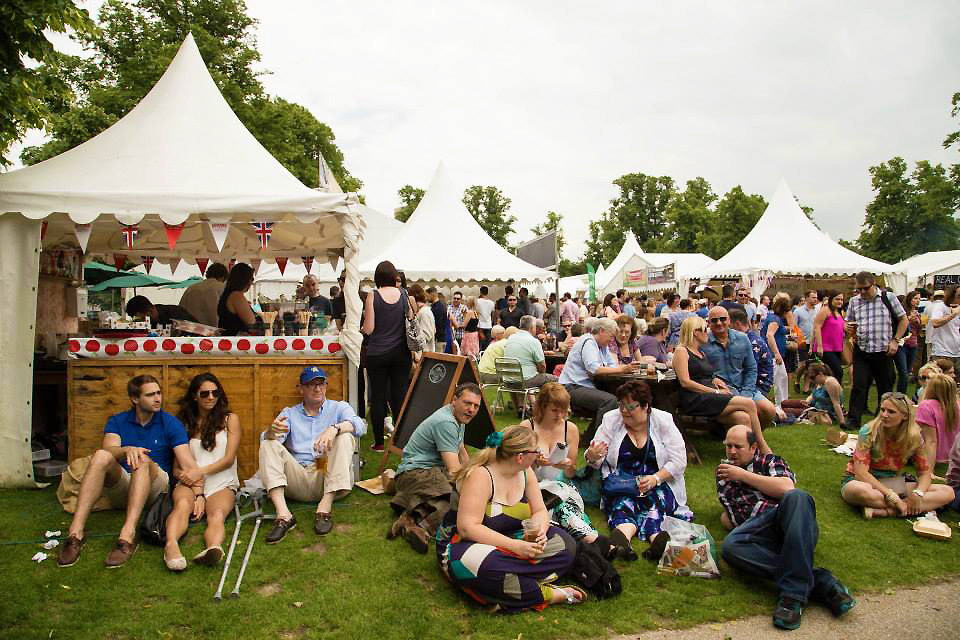 June 19, 2020
June 21, 2020
Cheltenham is a very culture-focused and diverse town that already plays host to many of the best-loved festivals in the UK.  Every June though, Cheltenham turns its attention to two of the best things in life – eating and drinking.
Held in the simply gorgeous Montpellier Gardens, the festival features around 140 different locally and internationally sourced treats for the taste buds.  Travel from Barcelona to Calcutta and all the way home to the Gloucestershire countryside, without going anywhere.  Whatever you want out of a food festival, whether it is healthy dishes with natural homegrown ingredients, or you want to indulge yourself, there is something for people with even the most discerning tastes at this event.  For all you lovers of a good British pint, head to the Ral Ale Marquee, whereas if you prefer something with a little more class, you could sample some of the top notch wines showcased by specialist merchants.  You can even head to the International Wine Theatre for an educational, interactive and very fun wine tasting experience.
As with any good food festival, at the Cheltenham Food And Drink Festival, there are a variety of live cookery demonstrations performed by some of the biggest names in the world of British celebrity chefs.  Alongside these stars, are other chefs and culinary experts from some of the top restaurants and hotels in the region.  This part of the festival is key for anyone looking to improve their skills and become more diverse in the kitchen.
There really is a lot you can take advantage of at the event, besides the market stalls, the demonstrations and the street food vendors, as there are a plethora of educational and informative culinary-themed talks.  Learn about everything and anything from juicing, churning cheese, creating the perfect ale to all you could ever want or need to know about nutrition.
It would not be a proper British festival without some music and Cheltenham does not disappoint with a relaxing mix of folk, jazz and classical performed by local musicians.
Note, please check the event website before attending. Dates can change and events can get cancelled, we can not be held responsible.
Location & Address for Cheltenham Food And Drink Festival
Montpellier Gardens, Cheltenham, Gloucestershire, GL50 1UW
Need Somewhere To Stay?