https://www.eatdrinkseek.co.uk/event/cardigan-food-festival/
Cardigan River & Food Festival
Food festival in Cardigan, a small town in Wales featuring plenty of food and drink from independent producers in the local area.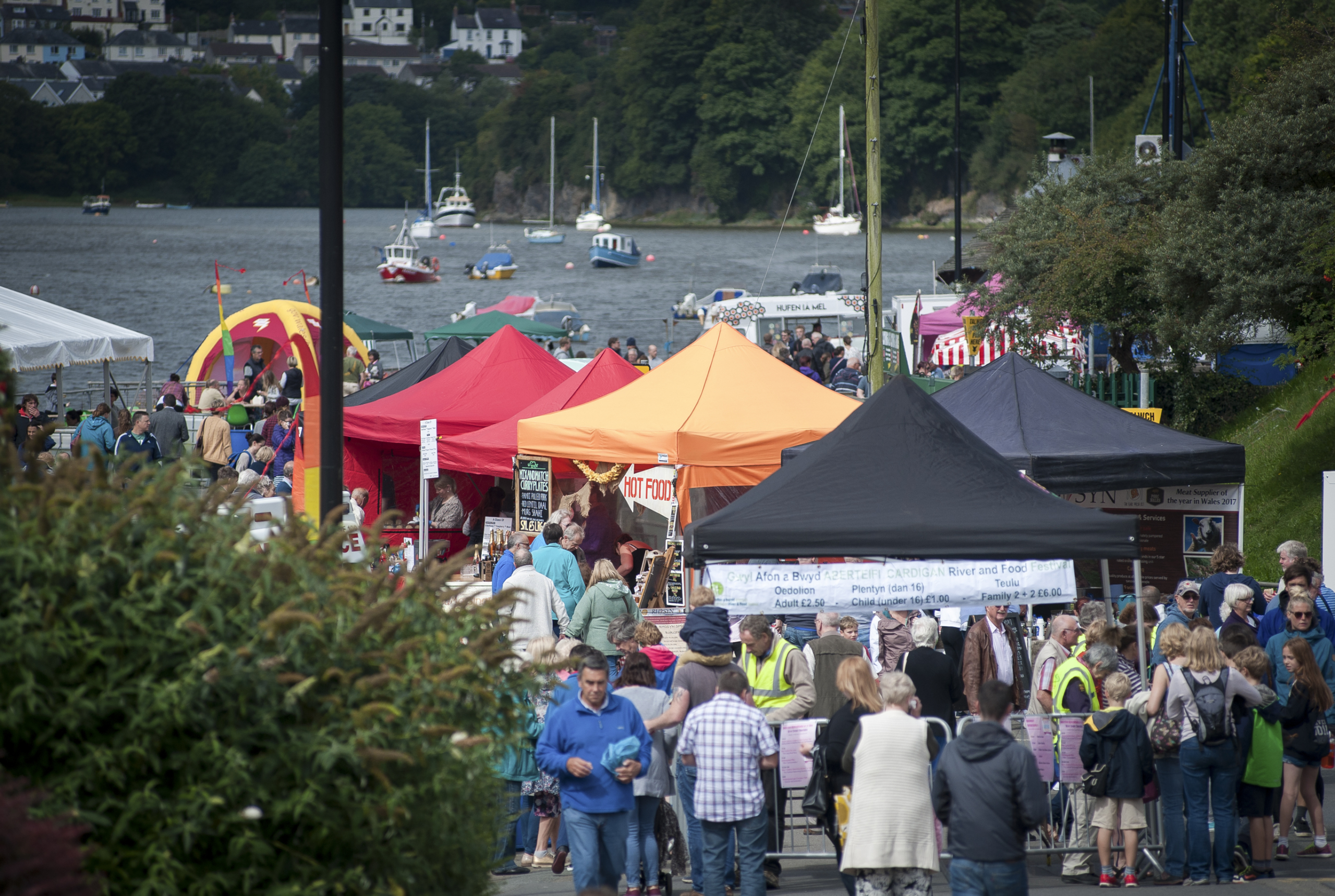 August 22, 2020
August 22, 2020
Celebrating the unique quality and diversity of local produce in Wales is what the Cardigan River & Food Festival is all about. Attracting thousands to the small town of Cardigan in West Wales, this food festival is the perfect day out for all the family. The festival focuses on local independent food producers from Wales produced and sold by people who care about their products.
There are plenty of market stalls at the festival that exhibit produce from local companies in Wales. Browse, sample and buy some of the best local produce from Wales. From award-winning cheese, fair trade coffee, hand-crafted ales to artisan ice cream and chocolate brownies, there is something for everyone. Enjoy street food whilst you browse the market stalls in the picturesque town of Cardigan. Also at the food festival is a kitchen marquee on the upper level of the stalls. In the marquee, you will be able to watch free cooking demonstrations from a range of local chefs. This gives visitors a chance to get tips and tricks to take home to their own kitchen.
If you're looking for a great day out with your family or friends, the Cardigan Food Festival in Wales is definitely a great choice. Try some delicious food and drink from local producers and enjoy the beautiful local of Cardigan town, on the river Teifi. Whilst the food festival is on, there will be events on the river including national races and RNLI demonstrations that can be watched from the festival.
Note, please check the event website before attending. Dates can change and events can get cancelled, we can not be held responsible.
Location & Address for Cardigan River & Food Festival
Quay Street Car Park, Cardigan, Ceredigion, SA43 1JL
Need Somewhere To Stay?