Combine the two best things in life and what do you get? Gin & Tonic Cake!
Just when you thought you couldn't get enough G&T's and slices of cake in your life, you can now have them both at once. With the recent rise in popularity for gin, it has become common for not only drinking but infusing the spirit into recipes.
Here are 12 of the best gin and tonic cake recipes you must try. Whether you think you're ready for the next Great British Bake Off or never baked a cake before, these recipes are easy to follow and will help you make delicious gin & tonic cake for all occasions.
Gin and Tonic Layer Cake
The Gin and Tonic layer cake is made with layers of citrus sponge which have been soaked in a gin syrup made from gin (of your choice), lemon and sugar. With lemon buttercream, gin and lime curd and a drippy glaze made from gin (of your choice), tonic water, white chocolate and coloured cocoa butter. For decoration, you could make meringues and add edible flowers or simple add icing.  Read the full list of ingredients and recipe here on Patisserie Makes Perfect and bake your next cake with gin!
Gin and Tonic Cake Bites
These bitesize G&T cake bites are the perfect light treat or dessert item at a party. Plus this recipe from Your DIY Family is alcohol-free so you can enjoy the taste of a classic G&T when you're doing Sober October, being healthy or just choosing not to drink. Once baked, enjoy your cake bites with an alcohol-free gin and tonic or if you are drinking alcohol, eat with your own ice cold gin and tonic, both are perfect to wash them down with.
Following the usual cake recipe, you can create mini cake bites. Add limes, green colouring and alcohol-free gin and tonic flavouring and you have created gin and tonic cake bites.
Gin & Tonic Cheesecake
You can certainly infuse gin and tonic into pretty much all desserts and this includes cheesecake! Consisting of a thick layer of cream cheese with a small layer of biscuit base, this is one of the most popular desserts worldwide. The next time you make cheesecake, why not add a little twist for a delicious liqueur infused cheesecake.
Follow this recipe by Life of Simple Treats which includes soaking lemon rinds in the gin then adding the cheese and cream to make a gin infused sweet treat.
Gin and Tonic Pancakes
Add some spirit to your pancakes (literally) with this easy to follow recipe by Holly Jade. These gin and tonic pancakes which are vegan, gluten-free and wheat-free! Perfect for pancake day or when you fancy a sweet treat. They're feature layers of a coconut whip and G&T drizzle infused with gin and orange tonic giving a zesty orange flavour with a hint of gin.
Gin & Tonic Drizzle Cake
Perfect for a garden party, this gin and tonic drizzle cake is easy to bake and will go down a treat with your friends and family. Follow this gin cake recipe by Janes Patisserie to make a loaf cake where the cake is infused with lime and the drizzle and icing is made with gin. This is a great, simple recipe for you to impress your friends with a gin-infused sweet treat.
Gin and Tonic Cake Bars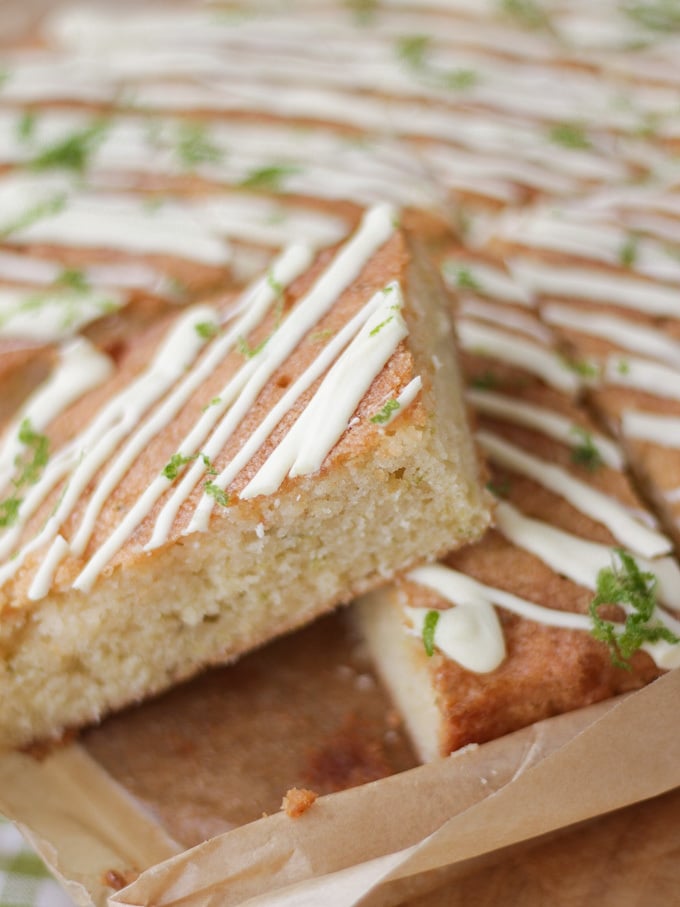 This recipe by Taming Twins for the Gin and Tonic Cake Bars provides you with the ultimate sweet treat to have on the go. Make a tray full for your next bake sale, garden party or when you fancy baking something new with gin. The cake bars are simple to bake and delicious. The recipe follows a drizzle cake recipe infused with lime and adding a gin infused syrup and drizzling with white chocolate. This is a must try for all G&T fans.
Gin and Tonic Cupcakes
Bake these cute little cupcakes that taste just like your favourite drink. This recipe by Live a little Bakery has easy to follow steps so you can infuse your normal cupcakes with the popular drink, G&T. Perfect to share in the office, at a party or you might keep them all for yourself because they'll be delicious. The cupcakes are soaked in gin and the icing is made with gin and lime for the perfect gin and tonic flavour.
Pink Gin Cupcakes
Perfect for a girl who loves gin, these pink gin cupcakes will be a hit. The recipe by Sarah Mark helps to bake pink gin and lemon cupcakes with a delicious pink gin buttercream and real strawberry and raspberry for the ultimate garnish. These cupcakes look fab and would be great to bake for someone's Birthday.
Grown Up G&T Drizzle Cake
This Grown Up G&T Drizzle Cake includes lots of gin! So make sure you don't take this cake to the school fair or give some for your children's dessert. The recipe by Elaine Lemm follows a classic drizzle cake but includes lots of gin, tonic and lime to make the ultimate G&T drizzle cake for over 18's only. Use this gin and tonic drizzle cake recipe the next time you're having a garden party or friends round for a cup of tea to impress them.
Gluten Free Gin and Tonic Loaf Cake
This recipe is gluten-free as well as dairy-free but tastes just as delicious as cake containing gluten. The gin and tonic loaf cake follows an easy recipe and has gin and lime infused in both the cake and the icing for the ultimate gin and tonic taste. Loaf cakes are great for slicing and sharing with friends over a cup of tea or gin and tonic for extra booze! For those who need to eat gluten-free or dairy-free, this recipe by Becky Excell is a must try.
Blackberry Gin and Tonic Pound Cake
This blackberry gin and tonic pound cake by Goodie Godmother infuse both fruit and gin for a delightfully sweet treat. Perfect for a coffee morning or to enjoy with a gin and tonic, this loaf cake is easy to slice, eat and enjoy. Gin and lime are added to both the cake and the syrup and blackberries are mixed throughout the cake for a sweet taste in every bite.
Vegan Gin and Tonic Cake
This light and fluffy cake is vegan and very easy to make. Follow the recipe by Purley Amy which is a classic cake recipe with added tonic or lemonade and a few shots of gin. This cake would be a great Birthday cake for someone you know who loves gin or is vegan and would enjoy this colourful, fluffy gin and tonic cake.
Whether you want to bake a classic G&T drizzle cake or want to experiment with the blackberry gin and tonic pound cake, these 12 recipes are some of the best gin and tonic recipes for you to try. Perfect for special occasions or simply when you want to enjoy some boozy baking.